WITH: A deck of questions for building collectivity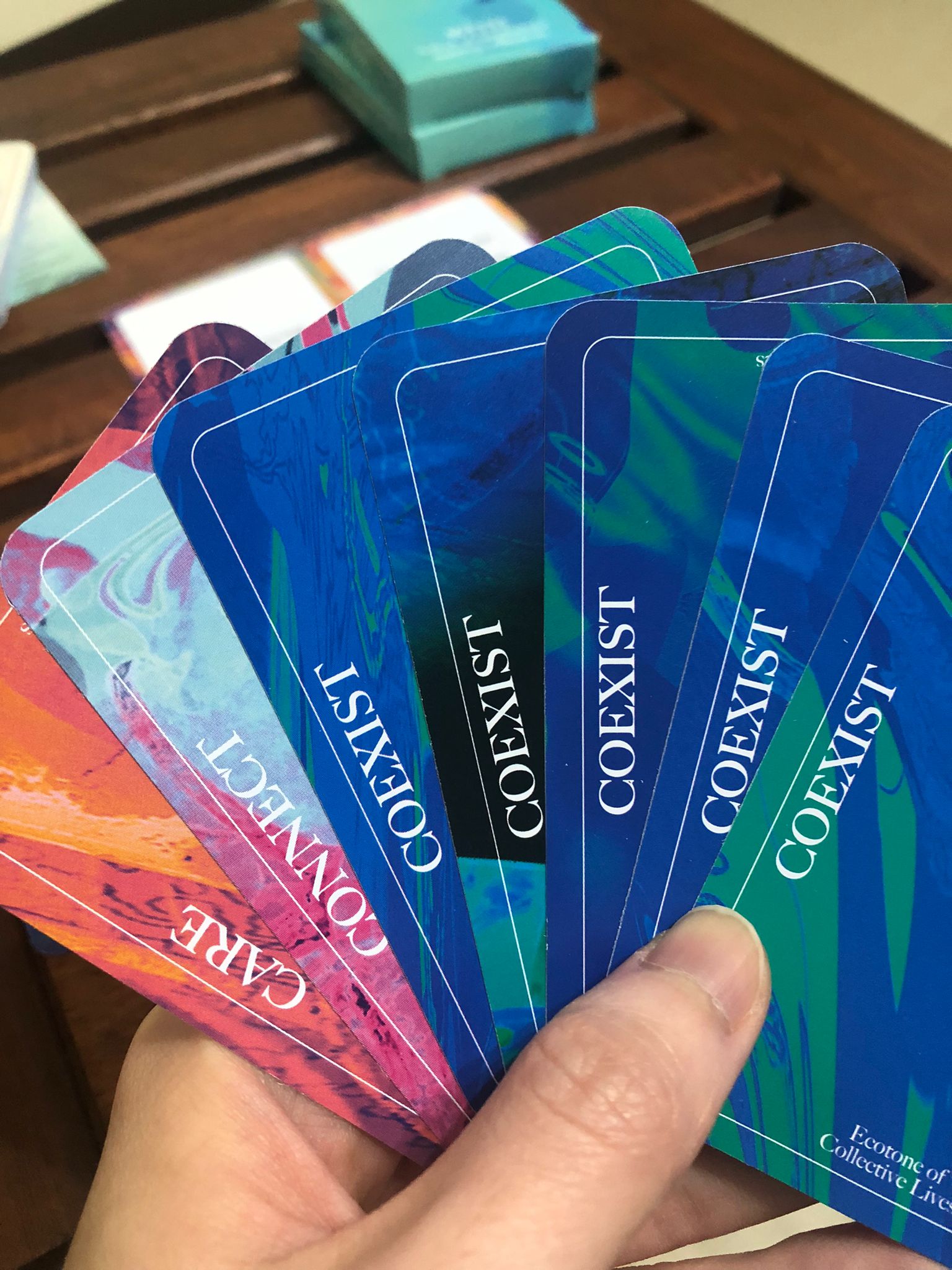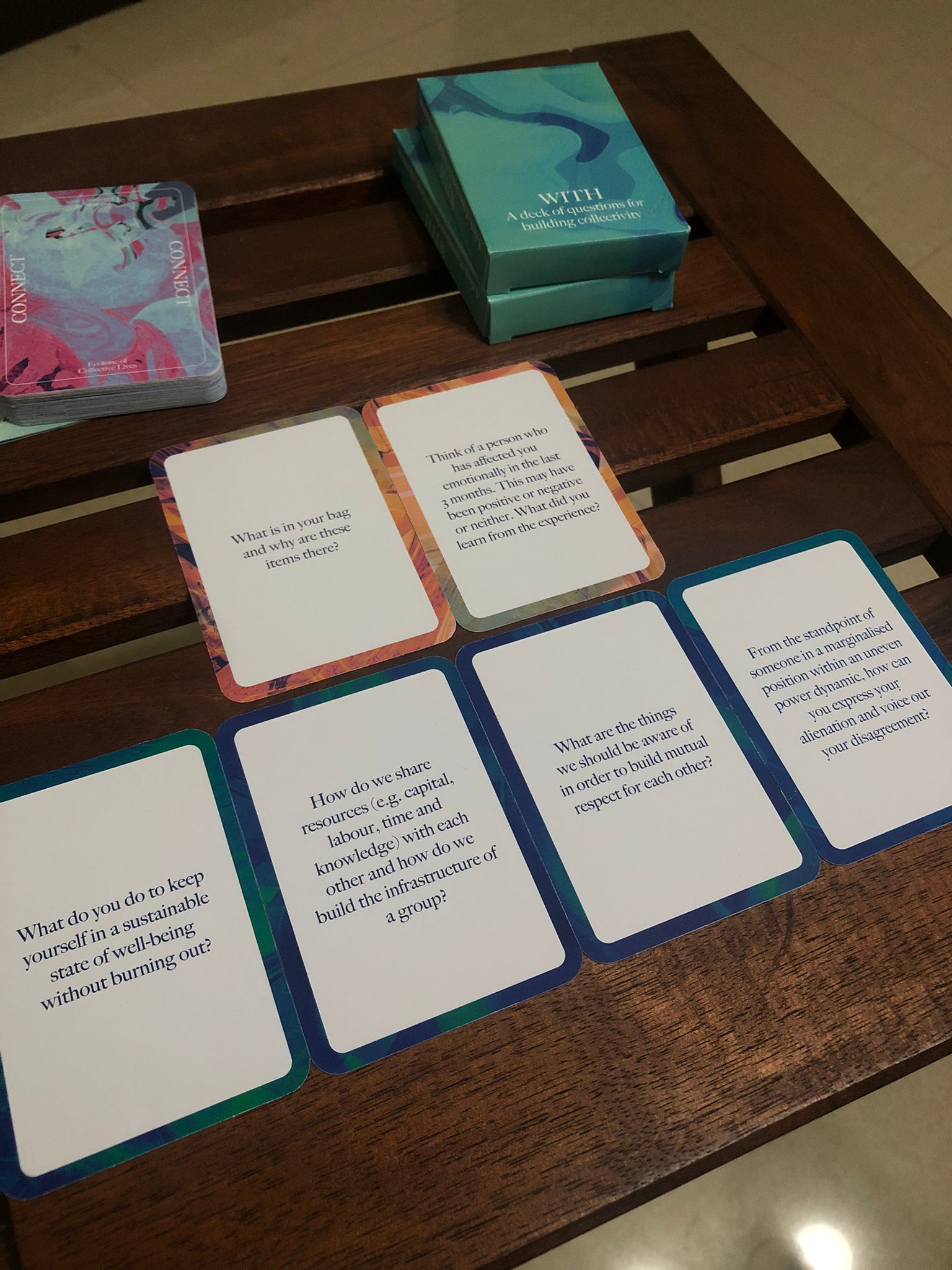 This deck of cards is part of the Care for Collective Curatorial (CCC)'s 'Ecotone: Collective Lives' projects and was born out of our critical and practical inquiry into an emergent strategy for collective lives.
With the desire to facilitate and strengthen conversations for people working within the arts and community–building, who want to collaborate, work, dream and live together, we contemplated the following questions: 'how can we live together whilst sharing our own unique space?', 'how do we break down our uniqueness and passions into a shared desire to make changes?', and 'how do we preserve and bring the conversation into play, so that future collectives can learn from it?'.
Throughout 2021, CCC organised 'Emergence for Collectivity', a series of peer-led workshops that shared and explored creative strategies for collectivism. This involved six invited Southeast and East Asian artists and cultural producers - Bettina Fung, Carô Gervey, Ghost & John, Joon Lynn Goh, Youngsook Choi, whose practices engage with activism and collectivity. The experiences and knowledge around community development, sustainability and struggles that were shared throughout these workshops were a great influence and inspiration for us in the making of this card game.
The resulting deck contains 45 questions that we created with the purpose of helping self-organised communities to intentionally develop their work and lives together. There are three sets of questions within this deck - the first acts as a warm up activity to tune into the body and mind before starting the game; the second encourages players to connect and learn about each other; and the third intends to exchange thoughts around collectivity. This deck is considered as a tool to open up conversations rather than a competitive game, so please feel free to adapt it to suit your needs.
About CCC
Care for Collective Curatorial (CCC) is an experimental learning platform that explores the idea of care, collectivity and curatorial thinking in actualising practice. Initiated by artist Taey Iohe, we began in London in 2019 with the intention of supporting the mental health of Korean art students in Goldsmiths. We are interested in investigating the possibilities of building an alternative art curriculum and care infrastructure outside of institutions. CCC current working members are Arreum Moon, Eugene Hannah Park, In Young Park and Taey Iohe.
Credits
Project curated and Game designed by CCC
Workshops with a theme of Emergence for Collectivity led by
Bettina Fung
,
Carô Gervey
,
Ghost & John
,
Joon Lynn Goh
,
Youngsook Choi
Graphy design by
paika
Funded by Arts Council Korea
---