Becoming Forest
Solidarity practice of Healing (2020-2022)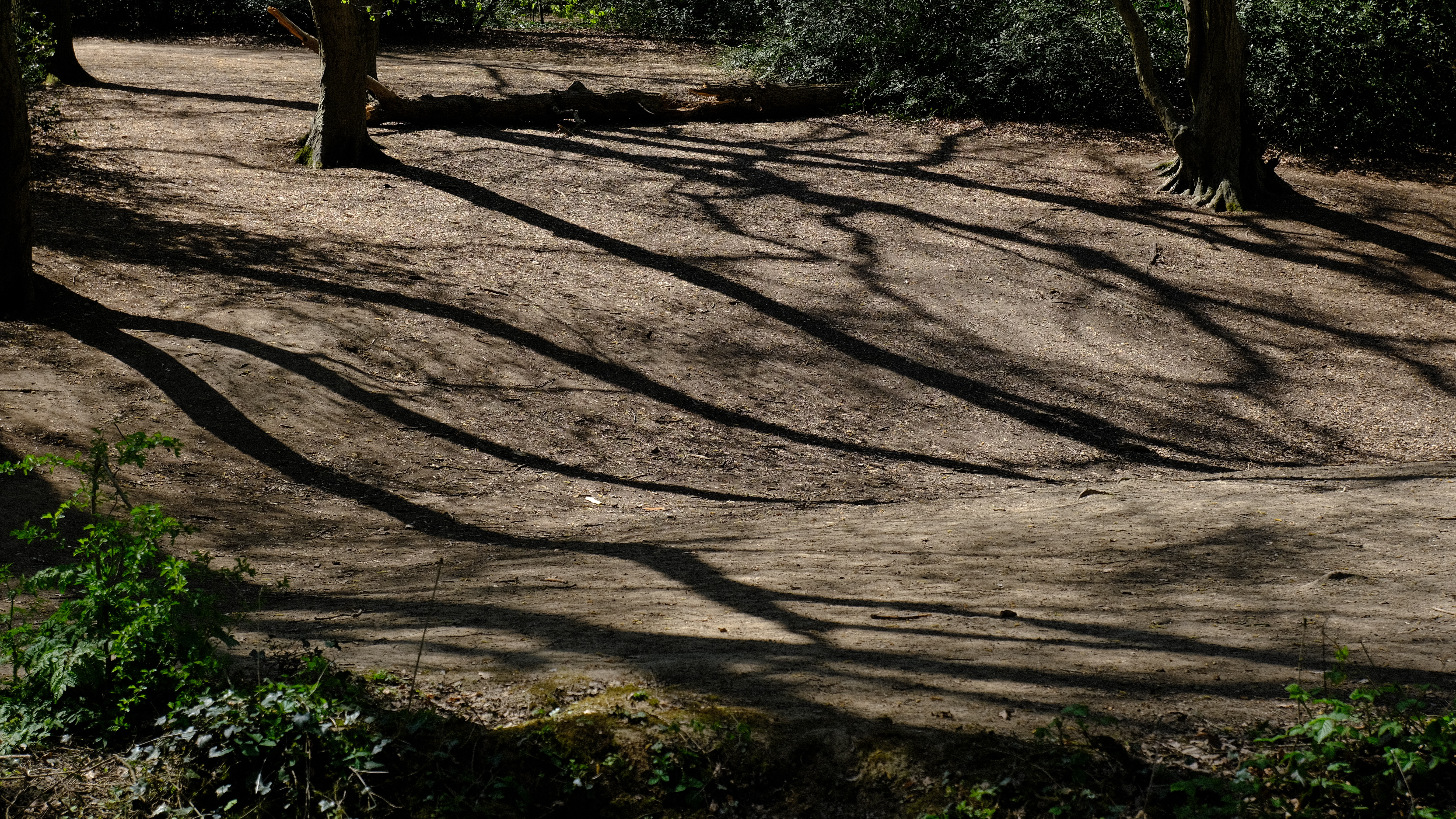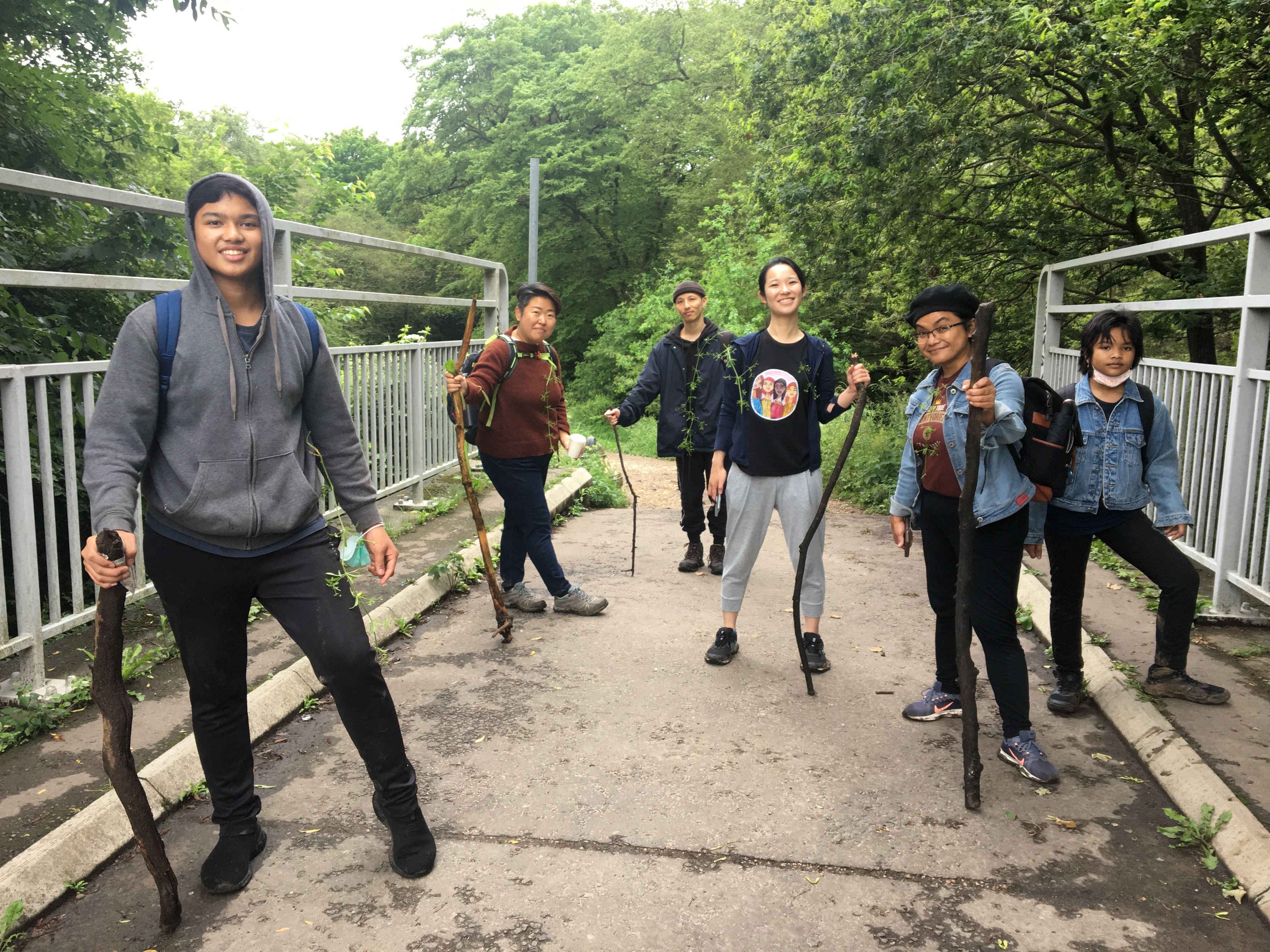 Becoming Forest is the community-oriented healing project focusing on mental health issues accelerated by Covid-19. Drawing upon Franz Fanon's seminal observation on the relationship between colonial oppression/violence and mental illness, Becoming Forest conceptualises collective healing as performing justice. It aims to build the solidarity circle of care specifically for Southeast and East Asian (SEA) refugees and precarious migrants.
In our approach to articulating collective healing as migrant justice practice, our participatory process tests out the concept of 'folk healer', which respects and speaks through the participants' cultural common grounds and weighs on equally both verbal and nonverbal communications. The folk healing approach counters the limitations of western psychotherapy based on individualised pathologisation and patient-healer binary. Becoming Forest sees collective healing of mental health issues as a slow, empathetic and ecological process, positioning nature and time as key healers and composed of a series of seasonal forest walks and creative workshops over digital spaces.
Becoming Forest Radio

Duing the
Arts Catalyst Radio Residency
, Becoming Forest project extended to provide and hold a sonic space of solidality and communal comfort. Breakwater and Cường Phạm explored a psychosocial space of East and Southeast Asian migrant's mental health as part of making a series of four seasonal audio episode.
Winter Episode
explores Filipino diaspora sonic space, including interview of Michaele Nagac, a mental health support officer at Kanlungan Filipino Consortium to discuss the colonial implication of mental health problems and how we associate sound and memory for the healing process.
Spring Episode
invites listeners to enjoy a polyphonic spring day, featuring birdsong, buzzing bees, weather, and Southeast and East Asian folk song and folk tale. There are also recorded messages of support for Violeta who recently lost her newborn granddaugther to Covid-19 from participants the IRL Becoming Forest workshop. As well as an interview with Jack Shieh, the director of Vietnamese Mental Health Services, who has dedicated almost 40 years to community work in the UK.
Summer Episode
aims to provide and hold a space of solidarity and communal comfort, the artists invite listeners to join them for a conversation held during a communal hotpot meal. We invited three UK based creatives with Hong Kong heritage, artist Bettina Fung 馮允珊, artist Yarli Allison, and writer Yin Lo to share their thoughts on food, homemaking, language, migration, decolonisation and more. The conversations are interspersed with acoustic captures of Hong Kong through rustling bamboo leaves, rippling water waves, and aeroplanes taking off over the city.
A Taey Iohe & Youngsook Choi collaboration (Breakwater), 2021
Project partner
Southeast and East Asian Centre
,
Kanlungan Filipino Consortium
Supported by
a-n, Arts Council England, Arts Catalyst
Becoming Forest Radio Credit
Copyright Breakwater, Cường Phạm & Arts Catalyst
Becoming Forest Photography & Graphic Design by Taey Iohe
Radio Arts Catalyst Produced by
Kitty Turner
Radio Arts Catalyst Sound design by
Lori E Allen
Radio Arts Catalyst is supported by Arts Council England with Art Fund and Sheffield Church Burgesses Trust.
---